TENDER LOVING CARE (2022)
LADY JANE'$ (2022) SUNSET STRIP (2022)
The peep show booth is something of a relic of the past. It is often associated with night life
in metropolitan areas. Charlie Cauchi transports us to 1960s Soho, using the intimate form
of address associated with the peep show. She provides the "patron" with a motion picture
viewing experience – this time it is free of charge. Offering a peep behind the curtain, she
explores notions of agency, alliance, and reliance in relation to the female body.
In Lady Jane'$, Charlie weaves together archival footage of strippers attempting to unionize, with a
recent interview with her uncle, who ran a clip joint for a brief period when first moving to
London at the end of the 60s.
In
Tender Loving Care
, women are at the service of men, in more ways than one.
Sunset Strip
hangs above: a ghostly sartorial reminder of these lusty ladies.
The work forms part of Cauchi's wider Soho project. Her documentary film
Of Vice and Men
is currently in production. They were shown as part of
The Ordinary Lives of Women
,
Spazju Kreattiv
, Valletta. Curated by Elise Billiard Pisani and Margerita Pule.

UNTITLED ROMEO PROJECT

ONGOING. MALTA


Malta's transgender community has been underrepresented in the media, particularly Maltese trans men.

This documentary project portrays the male trans experience through the real lived experiences of one of my dearest friends and a truly great artist: Romeo Roxman Gatt.

Romeo is in the early stages of his transition journey. This work documents this important moment in his life.




BIGILLA


(2021) VIDEO BY CHARLIE CAUCHI AND TOM VAN MALDEREN



Filmed on a roof overlooking a large construction site, BIGILLA layers audio fragments from various media sources with scenes of construction and consumption. Inspired by Sonia Andrade's video Untitled [Beans] from 1975, the artists question their role, identity and position in contemporary Malta, the island they both immigrated to a while ago.

The work echoes their struggles with a home that is increasingly colonized by money and dominated by identity politics, leaving them less and less room to fit in or being heard.

Shown as part of No Ordinary Terrain (Sandra Zaffarese, Aaron Bezzina, Tom Van Malderen, Keit Bonnici), Muza. Valletta, 2021 and Debatable (Is)land __(s), collective exhibition, Casa Stivala, Kalkara, Malta (2021).




ONGOING ROSA KWIR ARCHIVE AND PROJECT SPACE. MALTA



Working alongside artist Romeo Roxman Gatt on his project revolving around alternative notions of masculinity. It brings together stories of Maltese trans men, non-binary & LBQI masc-presenting people.


It captures some of the conversations had throughout the project, such as reclaiming derogatory terms and the exploration of modern masculinity.

The project coproject spacemprises of a publication, online archive and project space.

.

Il-Mappa
AUGUST 16TH 2020, GRAND HARBOUR, VALLETTA, MALTA.
Part of the biannual
Pageants of the Seas
, Il-Mappa was a one-time audio-visual installation using 60 sailing boats and set in Valletta's Grand Harbour. Under the Artistic Direction of
Chris Baldwin
, Il-Mappa focused on the lived experience of Valletta residents and artisans working in the city, particularly work tied to hands, such as guilders, engineers, silversmiths and bell ringers.
---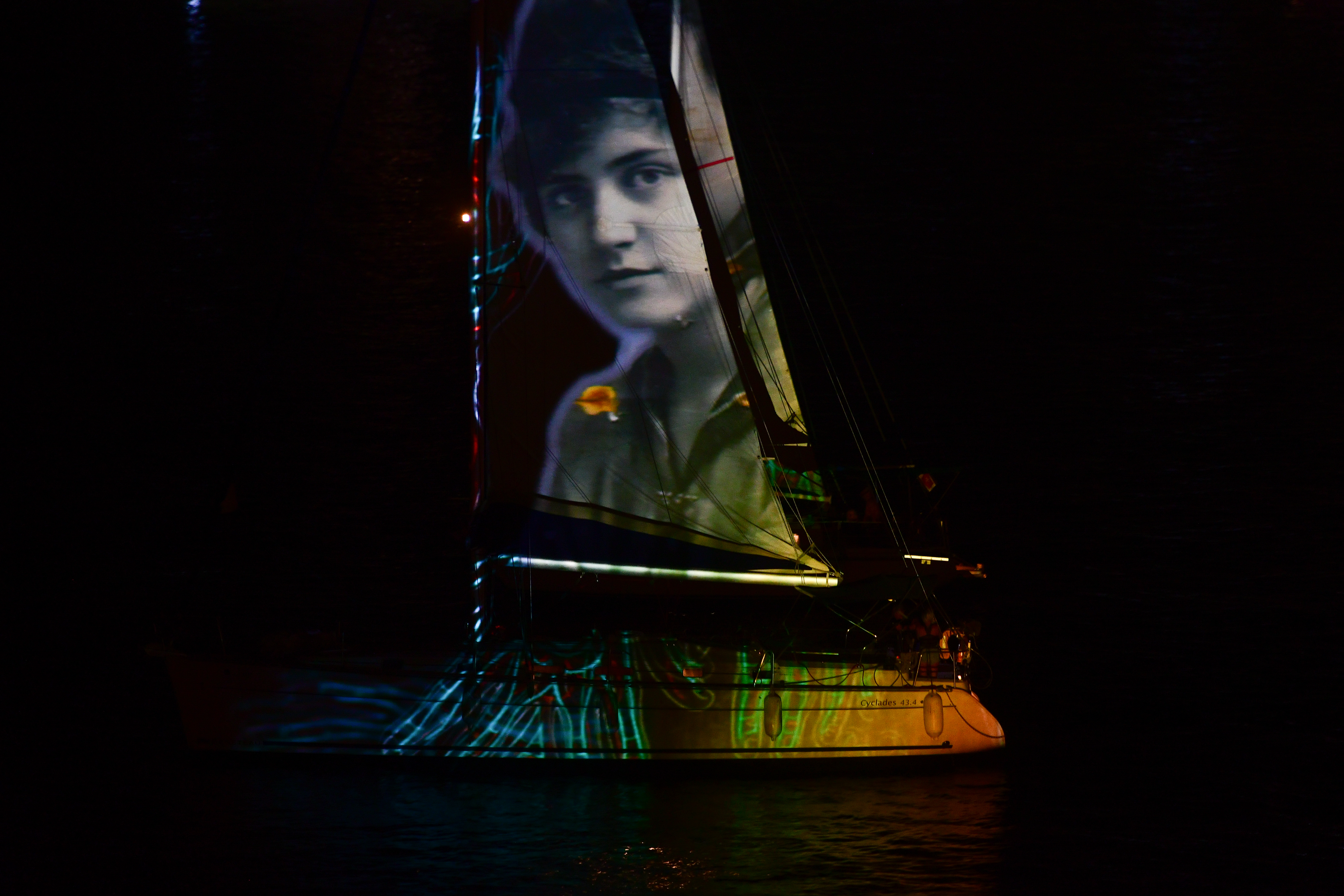 Scheherazade

2019-2020, VALLETTA CONTEMPORARY, VALLETTA, MALTA.



Welcome to 1970s Soho. Welcome to the Scheherazade nightclub where everything is for sale. Step right up for an evening of debauchery, of beauty, of brutality and an introduction to a Maltese criminal underworld that makes bank from bodies.

A solo show at

Valletta Contemporary

, artist Charlie Cauchi drew from the histories of a violent episode in London's club scene, where Maltese vice bosses laid on entertainment for party-goers that came at a high price for those entangled in its production.

As a London-born woman of Maltese descent, Cauchi has woven stories of Maltese migration and the role of female protagonists in a male world of organised crime into a number of previous works, but Scheherazade represents the largest scale examination of this to date.



Ocula; Flash Art.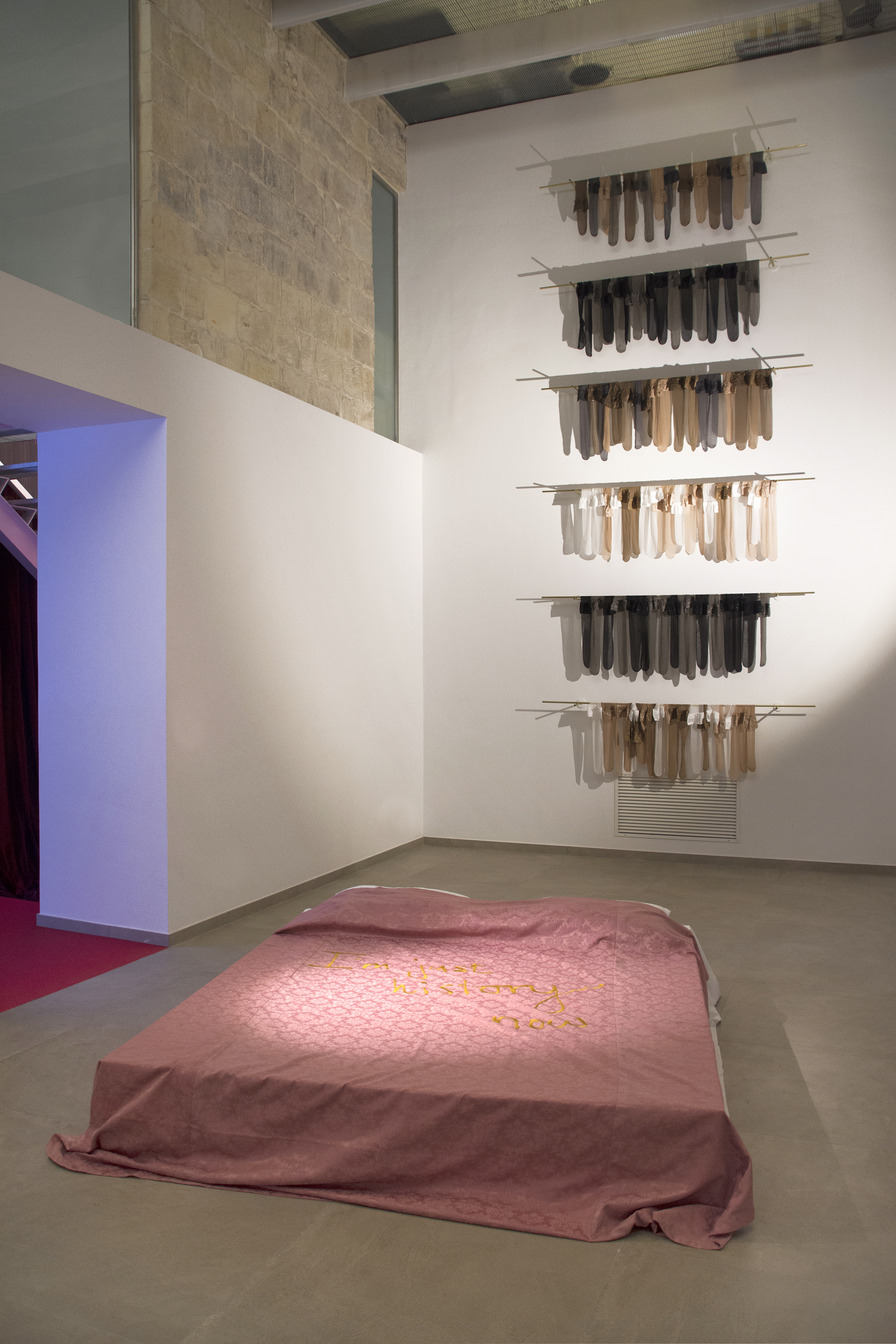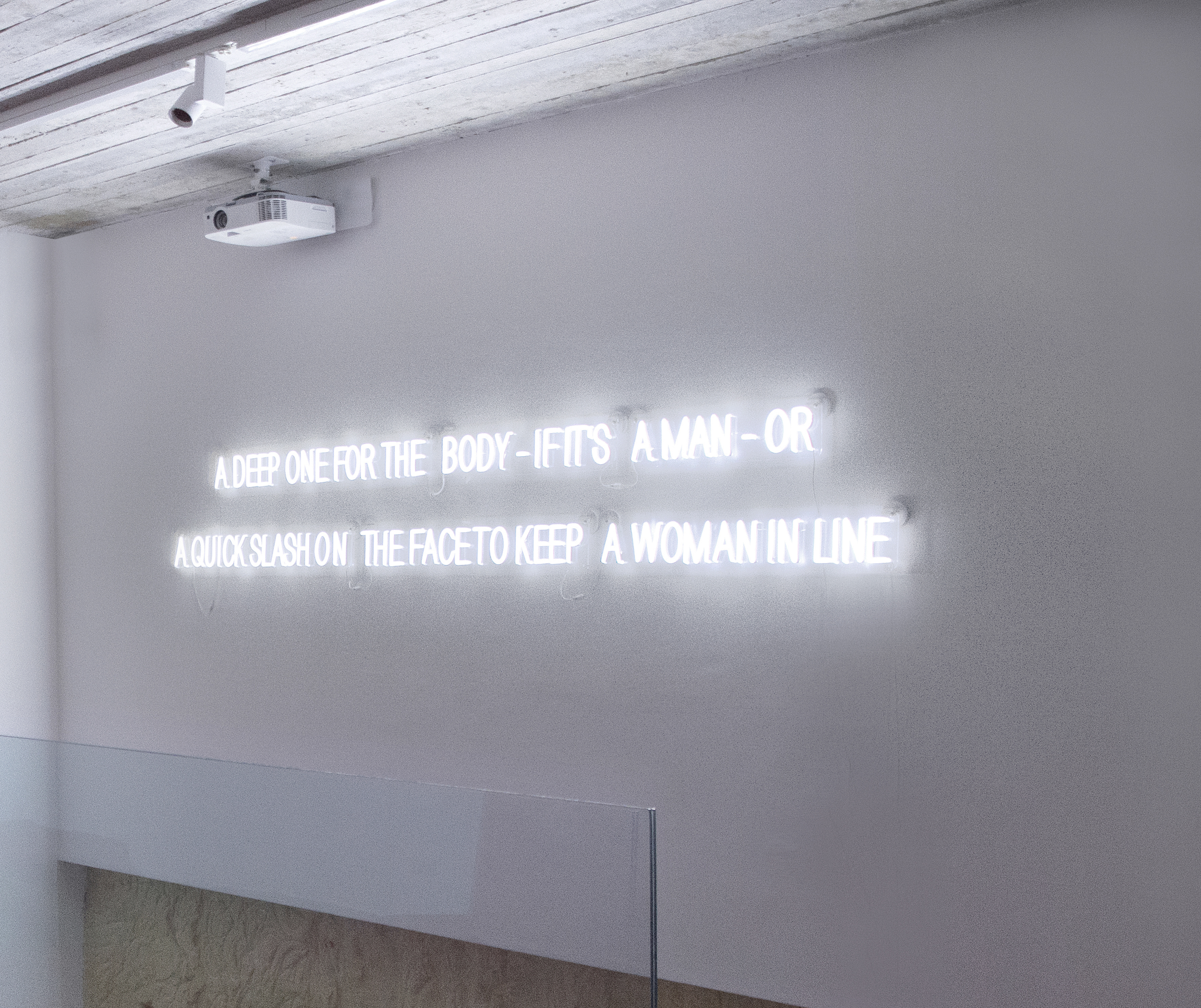 Sempre Viva

2018, MINISTRY OF FOREIGN AFFAIRS AND TRADE PROMOTION, VALLETTA, MALTA.
A large volume fills a courtyard. You may walk around or enter inside. There is a looped video work; a conversation to join, and there are people to meet. Sempre Viva was a three-screen projection of archival material and documentary footage shot in the homes, clubs, workplaces, and neighbourhoods of an inter-generational Maltese diaspora across the UK, the USA and Canada.
This site-specific work formed part of my ongoing Latitude 36 project. Sempre Viva continued the trans-media journey, collecting and disseminating stories of identity, migration and belonging through a collaborative artistic practice. Revealing both personal and collective narratives, Sempre Viva travelled the globe seeking tales of what it means to leave home.
The findings are broad, and the exchange is informal. Stand, or sit; join for as little or as long as you wish. Sempre Viva was commissioned by the Ministry of Foreign Affairs, Malta. A version of the work has been acquired by Malta's national community gallery
MUZA
in 2019.

Latitude 36

2018, BLITZ, VALLETTA, MALTA
Part exhibition, part installation, Latitude 36 consisted of a mixture of visual art practices to examine a few past and present Maltese migration stories.
Arranged around the architecture of the 'townhouse' structure that is
Blitz
, Latitude 36 appropriated each room in the gallery to tell a different story.
The work shifted focus onto the Maltese immigration experience from a Maltese standpoint.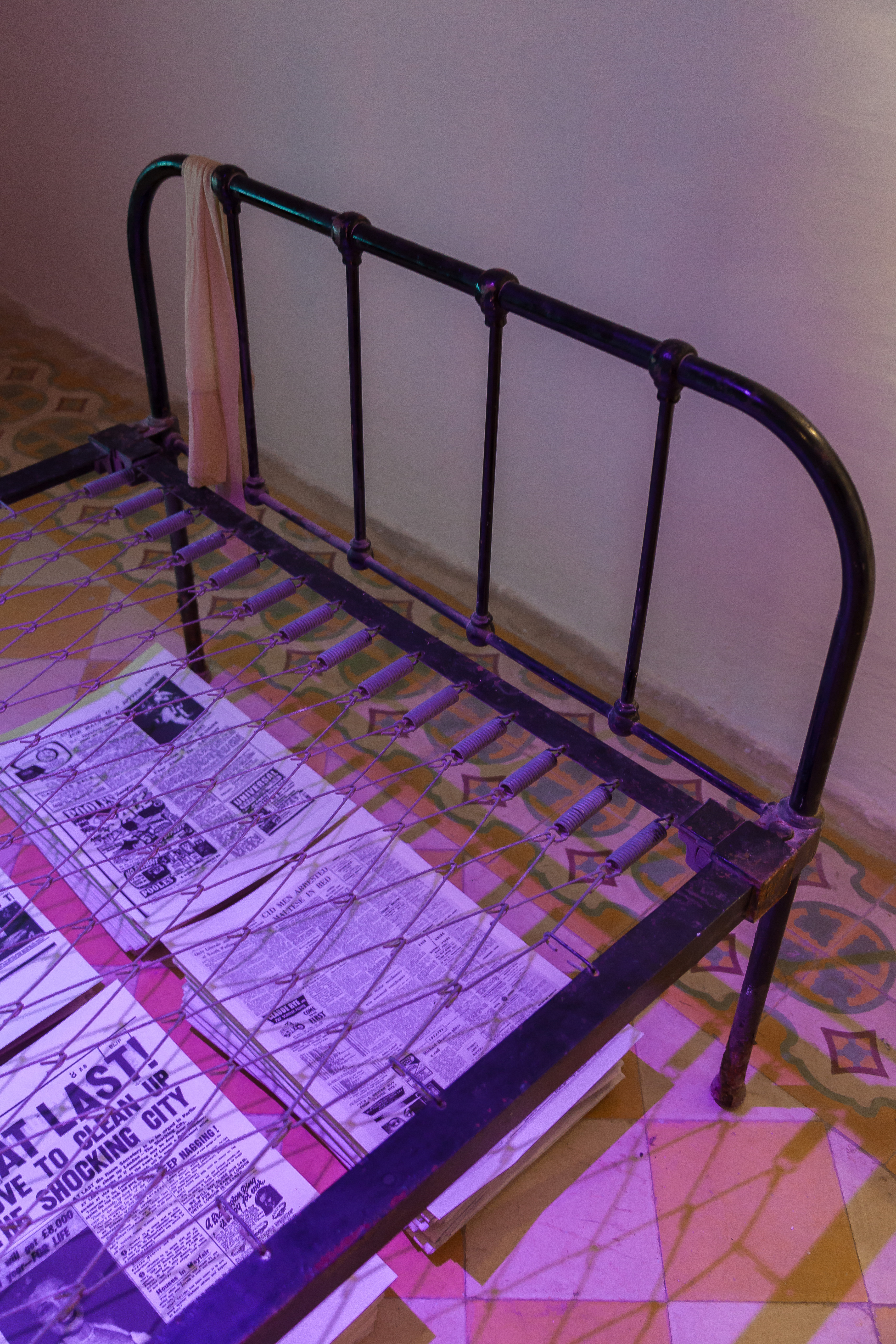 Latitude 36 also included a number of live conponents, taking place around the city of Valletta during the cities stint as European Capital of Culture in 2018. Several international performance artists were commissioned or collaborated on the Latitude 36 project in 2018.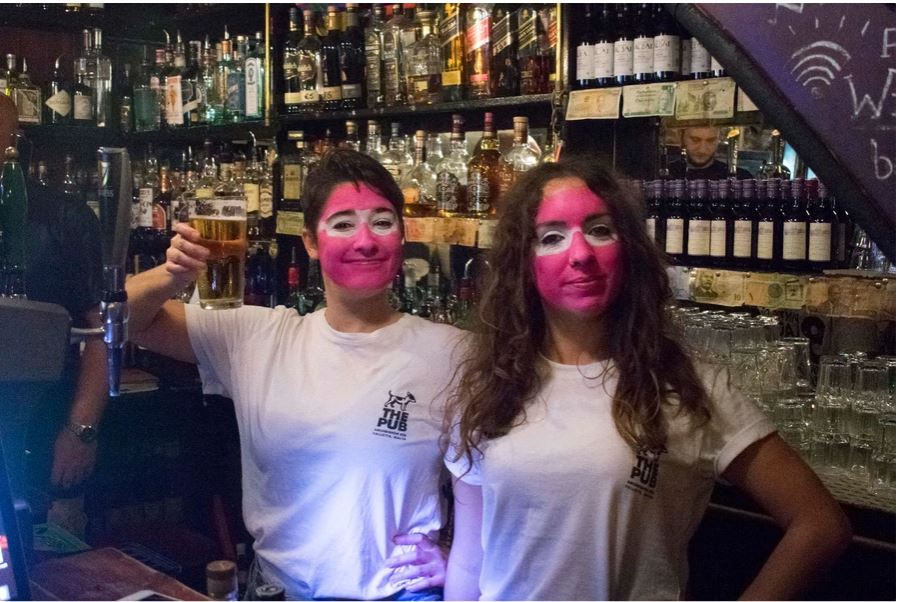 Award-winning performance art duo

Sh!t Theatre

created a new work for Latitude 36. The duo visited Malta in May to research and develop their brand new show Sh!t Theatre Drink Rum With Expats.

Celebrating their final year as Europeans, island-monkeys Becca and Louise wanted to talk about home, your home, what we are doing in your home, what you might be doing in your home and how cheap the beers are here. They conducted their R&D at The Pub, Valletta from May 28th to June 3rd and dig deeper into coming and going: who exactly should come and who gets to go.


Using their unique investigative powers, a final scratch performance was created and shown in Malta in October 2018.




FOXY AND HUSK: 'ISLAND FOX'



Foxy and Husk

collaborated on a commissioned project to make a new piece of work for Latitude 36.

Foxy and Husk is a playful performance artist who likes to sing, dance and hibernate. A lip-synch artist, Foxy and Husk is currently working with the Maltese diaspora in the UK and British diaspora in Malta to create a new audio-visual work entitled 'Island Fox'.




Half human, half animal, Foxy creates full length shows, interactive installations, short films and cabaret turns. Her work is rooted in social research, she collects stories from members of the public, edits, overlaps and then re-presents them through her unique style of lip-sync.




Walking:Holding invited audiences to walk hand in hand with a series of very different local strangers. It is a participatory performance for one audience member at a time, offering a gentle meditation on identity, touch and intimacy in urban public space.



Playwright and performer
Nick Cassenbaum
describes a trip to the shvitz in Canning Town with his granddad.
He intersperses this account with tales of growing up in a family of Essex Jews, going to see Tottenham Hotspur with his dad (and not enjoying himself much), and attending Jewish summer camp
The autobiographical material is accompanied by live klezmer music, performed by Dan Gouly and Josh Middleton.
From Purity to Perversion
2017. FRAGMENTA, VALENTINE HALL, HAMRUN, MALTA.
Group Shows
DEBATABLE LAND(S), KUNSTHALLE EXNERGASSE, VIENNA 2020
Hanina, 2018. Video Projection, HD. 29 minutes


VC EDITIONS, VALLETTA CONTEMPORARY MALTA, 2020
Tall Boy, 2019. Canvas Print